We are a Bible-based, non-denominational church and our vision is to encourage, strengthen, heal, and equip

individuals and families through the power and love

of the Lord Jesus Christ, to effectively communicate

God's love to our local communities and the world around us.
Grab a treat and join us in fellowship in the café directly following service.
*Sign up to bring baked goods at the Information Table by the nurseries and Children's Church.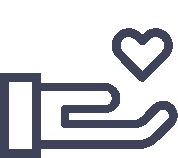 "Therefore, go and make disciples of all the nations, baptizing them in the name of the Father and the Son and the Holy Spirit. Teach these new disciples to obey all the commands I have given you. And be sure of this: I am with you always, even to the end of the age."
Subscribe to our monthly newsletter and never miss an update within our church and community.