We are a Bible-based, non-denominational church and our vision is to encourage, strengthen, heal, and equip

individuals and families through the power and love

of the Lord Jesus Christ, to effectively communicate

God's love to our local communities and the world around us.
Rock Church Worship Center is committed to safeguarding the health of our families and staff. As we monitor the news of COVID-19, we want to keep you informed about what we are doing to help prevent the spread of coronavirus or any virus. We are taking further precautions to follow good guidance from government agencies. We'll keep a close watch on the situation and communicate any changes accordingly.
​
What we will be doing.
We are taking our Sunday morning & Wednesday evening services indoors!
​
Here are some instructions for our social gatherings:
Masks are required.

We ask everyone to practice social distancing.

Everyone's temperature will be checked at the door before entering.

If you are not feeling well, we will be live-streaming our service for you to watch at home.
​
​
​
Here are some of the precautions to help safeguard our community:
​
Follow all government guidelines.

Wash your hands frequently.

Sanitize door knobs, handles, light switches, faucets, or any other hard surfaces where bacteria lies and spreads.

If you need to cough or sneeze, please do so in a tissue you can immediately dispose of or in your elbow.

Please refrain from hugging, shaking hands, or any other physical contact with one another.
​
*Cornerstone Café is temporary closed until further notice.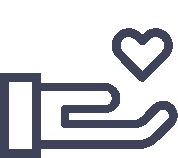 "Therefore, go and make disciples of all the nations, baptizing them in the name of the Father and the Son and the Holy Spirit. Teach these new disciples to obey all the commands I have given you. And be sure of this: I am with you always, even to the end of the age."
Subscribe to our monthly newsletter and never miss an update within our church and community.